Product information:
Molecular formula – C121H200N42O39
Molecular weight – 2888.16
Storage temperature – -20 o C and minimize the open-air exposure
Other names:
Recombinant Human Follistatin
Follistatin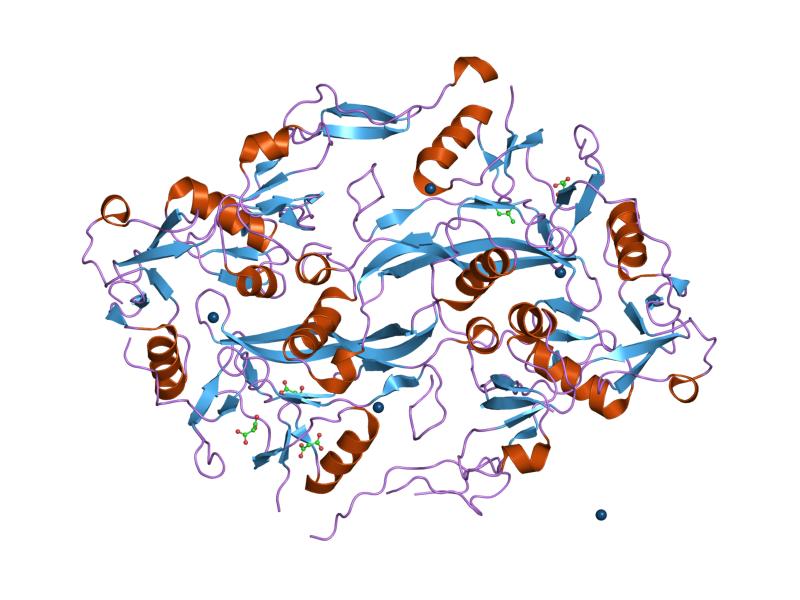 Discovery of Follistatin 344:
At first, FST (Follistatin) was discovered in the follicles of pigs and cattle for the essential regulation of muscle development. This supplement had evidence of increasing skeletal muscle mass and reducing body fat among mice and pigs. The lean body mass percentage of pigs increased with the consumption of this supplement. Later on, the same experiments were carried out on human specimens and yielded the same effects.
Mechanism of action:
Follistatin 344 is the unique secretory propeptide that functions as a strong inhibitor for the myostatin pathway in the body to increase skeletal muscle mass. This compound can interact with the activin-inhibin axis of the pituitary to suppress the FSH (follicle-stimulating hormone) secretion for its clinical applications. In nearly all the body tissues, follistatin is expressed, which has the main function to bind and bio-neutralize the members of growth differentiation factor-8 (GDF-8, also called myostatin) and TGF-β. It also induces a specific effect on the paracrine hormone (activating) to suppress the myostatin effects and potent inhibitors.
Proposed applications of follistatin:
Inhibition of myostatin:
Different clinical trials and scientific researches show that myostatin inhibition (either through the inhibitor increase or genetic elimination of follistatin) can increase body muscle mass. An individual who lacks myostatin concentration and has a mutation in both MSTN gene copies can have more lean muscle mass in the body. According to the scientific studies of GDF-8 and Follistatin 344, these compounds have good evidence to act as the therapeutic application for the treatment of muscle wasting diseases as muscular dystrophy.
Regulation of body systems through follistatin gene therapy:
Follistatin or follistatin 344-like proteins are among the most vital bifunctional messengers capable of displaying both paracrine and autocrine activities. Follistatin proteins are involved in a variety of different biological processes and signaling pathways that can bind to the receptors as BMP, TLR4, and DIP2A. The experimentally induced knockouts and activation of the protein-coding genes can cause fatal consequences in the individual cells.
However, follistatin proteins help in the indirect regulation of:
Cell cycle
Tissue differentiation
Metabolic pathways
Participation in the transmission chains for the intracellular proinflammatory signaling
Moreover, this compound also has evidence of strong anti-catabolic and anabolic effects to prevent muscle loss and increase the follicles density on the scalp.
Disclaimer:
The information provided about Follistatin 344 in this section is only for the purpose of research advancement and disbursement of knowledge. The material collected in this article is meant for informational purposes about Follistatin Peptide and is not to be considered instructional in any way. Moreover, we have further empathized with this by making sure no dosage information of Follistatin or recommendations about its way of consumption are mentioned. The information available in this article is a collection from different recognized studies and researches conducted by known experts and researchers in controlled medical facilities and institutions. Furthermore, the information provided in the article is not to encourage the reader to start its consumption or as an advertisement of the product. Administering any supplement or medication not FDA approved may be harmful and may cause serious illness. Peptide Pros insist that none of their products be ingested under any circumstances.
References:
Wang, J., J. Re, and Z. Wang. "Mode of action of sildenafil." Zhongguo yi xue ke xue Yuan xue bao. Acta Academiae Medicinae Sinicae 21.6 (1999): 493-496.
Shah, P. S., & Ohlsson, A. (2011). Sildenafil for pulmonary hypertension in neonates. Cochrane Database of Systematic Reviews.
Lee, A. J., Chiao, T. B., & Tsang, M. P. (2005). Sildenafil for pulmonary hypertension. Annals of Pharmacotherapy, 39(5), 869-884.
Salonia, A., Rigatti, P., & Montorsi, F. (2003). Sildenafil in erectile dysfunction: a critical review. Current medical research and opinion, 19(4), 241-262.
Goldstein, I., Lue, T. F., Padma-Nathan, H., Rosen, R. C., Steers, W. D., & Wicker, P. A. (1998). Oral sildenafil in the treatment of erectile dysfunction. New England Journal of Medicine, 338(20), 1397-1404.
Amthor H, Christ B, Rashid-Doubell F, Kemp CF, Lang E and Patel K (2002) Follistatin regulates bone morphogenetic protein-7 (BMP-7) activity to stimulate embryonic muscle growth Developmental Biology 243, 115-127
Where to find Follisttin for Sale?
If you're looking to buy Follistatin for research purposes, shop at Peptide Pros, the most reliable supplier of the highest quality USA peptides and SARMS for sale online: