Description:
The acronym BPC, which stands for "Body Protecting Compound," while scientifically its molecular formula is C62-H98-N16-O22, containing 98 hydrogen, 62 atoms of carbon, , 16 nitrogen atoms, and 22 oxygen.
Chemical makeup:
Molecular formula – C62-H98-N16-O22
Molecular weight – 1419.5355
Sequence – GEPPPGKPADDAGLV
Other Names:
PL 14736
UNII-8ED8NXK95P
BPC 15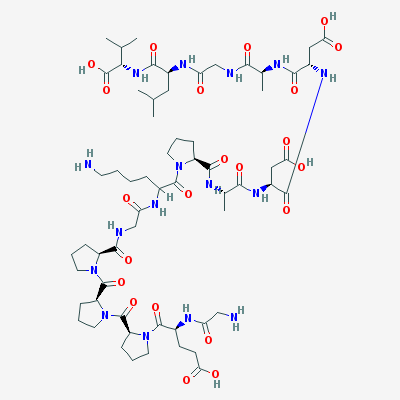 Discovery of BPC 157:
BPC 157 compromises of 15 amino acids (a partial body protection compound sequence). BPC 157 was first discovered and isolated from the human body through human gastric juice. BPC 157 has experimentally beneficial results for accelerating the healing of wounds and transected tendons as Achilles tendons.
Mechanism of Action:
According to the current knowledge, BPC 157 tends to circulate whether you take it subcutaneously or orally. BPC-157 has an attraction for the signaling molecules which injured tissues produce.
Scientific literature suggests that BPC-157 has an operative effect on:
Focal adhesion kinase-pathway (FAK-paxillin pathway) while focal adhesion kinase is an enzyme which injured tissues release.
Increased activity of vascular endothelial growth factors (VEGF activity)
Nitric oxide production
Upregulation of receptors for the growth hormones inside the injured tissues
Vascular endothelial growth factors (VEGF) are the responsible factors for angiogenesis or the production of new blood vessels in the body. Therefore, VEGF is the most probable mechanism through which BPC-157 works and promotes joint structures healing, ligaments and tends reconstruction, and accelerated nutrients delivery. These factors make the BPC-157 a significant product for several healing mechanisms, repair, and growth.
Most of the body structures as tendons and ligaments comprise of the different collagen types. BPC-157 enhances the stimulation and production of collagen, which can benefit these structures in their healing and repair processes.
Clinical applications of BPC-157:
1. BPC-157 and Brain-gut Axis:
According to a research study, BPC-157 can serve as a mediator for cytoprotection which has involvement in maintaining the integrity of GI mucosa without having any toxic effect.
According to these experimental results, BPC-157 can be a successful treatment for:
Periodontitis
Lesions of pancreas and liver
Healing of wounds and tissues
GI tract integrity
2. Neuroprotective application:
BPC 157 tends to modulate the dopaminergic and serotonergic systems, which can help behavioral disturbances due to damaged or overstimulated neurotransmitter systems. BPC 157 has several neuroprotective functions:
Protection of somatosensory neurons
Regeneration of peripheral nerves after their transection
Protection from neuronal and axonal necrosis
Demyelination protection
Inhibition of cyst formation
Rescues of tail function
Protection from spinal cord compression and tail paralysis
3. Tendons and muscle healing:
In several animal studies, BPC 157 can help the healing of tendons after injury. The most common tendon for repair can be the Achilles tendon. Similar studies suggest that peptide can also improve the healing of muscles after crushing or cutting. This effect was also produced in animals undergoing treatment with corticosteroids, which can slow the healing process and regeneration process.
*** Representative image of wounds on the 18th day in the five tested groups: untreated rats, bFGF-treated rats, and rats treated with different concentrations of BPC-157 (200 ng/mL, 400 ng/mL, and 800 ng/mL). (1)
Disclaimer:
The information provided about the peptide BPC 157 in this section is only for the purpose of research advancement and disbursement of knowledge. The material collected in this article is meant for informational purposes about BPC-157 and is not to be considered instructional in any way. Moreover, we have further empathized with this by making sure no dosage information of BPC-157 peptide or recommendations about its way of consumption are mentioned. The information available in this article is a collection from different recognized studies and researches conducted by known experts and researchers in controlled medical facilities and institutions. Furthermore, the information provided in the article is not to encourage the reader to start its consumption or as an advertisement of the product. Administering any supplement or medication not FDA approved may be harmful and may cause serious illness.  Peptide Pros insist that none of their products be ingested under any circumstances.
References:
Sikiric P, Seiwerth S, Rucman R, Kolenc D, Batelja Vuletic L, Drmic D, Grgic T, Strbe S, Zukanovic G, Crvenkovic D, Madzarac G. Brain-gut axis and pentadecapeptide BPC 157: theoretical and practical implications. Current neuropharmacology. 2016 Nov 1;14(8):857-65.
Sikiric P, Seiwerth S, Rucman R, Drmic D, Stupnisek M, Kokot A, Sever M, Zoricic I, Zoricic Z, Batelja L, Ziger T. Stress in gastrointestinal tract and stable gastric pentadecapeptide BPC 157. Finally, do we have a solution?. Current pharmaceutical design. 2017 Aug 1;23(27):4012-28.
Krivic A, Majerovic M, Jelic I, Seiwerth S, Sikiric P. Modulation of early functional recovery of Achilles tendon to bone unit after transection by BPC 157 and methylprednisolone. Inflammation Research. 2008 May;57(5):205-10.
Chang CH, Tsai WC, Lin MS, Hsu YH, Pang JH. The promoting effect of pentadecapeptide BPC 157 on tendon healing involves tendon outgrowth, cell survival, and cell migration. Journal of Applied Physiology. 2011 Mar;110(3):774-80.
Gjurasin M, Miklic P, Zupancic B, Perovic D, Zarkovic K, Brcic L, Kolenc D, Radic B, Seiwerth S, Sikiric P. Peptide therapy with pentadecapeptide BPC 157 in traumatic nerve injury. Regulatory peptides. 2010 Feb 25;160(1-3):33-41.
Chang CH, Tsai WC, Lin MS, Hsu YH, Pang JH. The promoting effect of pentadecapeptide BPC 157 on tendon healing involves tendon outgrowth, cell survival, and cell migration. Journal of Applied Physiology. 2011 Mar;110(3):774-80.
Park JM, Lee HJ, Sikiric P, Hahm KB. BPC 157 rescued NSAID-cytotoxicity via stabilizing intestinal permeability and enhancing cytoprotection. Current Pharmaceutical Design. 2020 Jul 1;26(25):2971-81.
Seiwerth S, Sikiric P, Grabarevic Z, Zoricic I, Hanzevacki M, Ljubanovic D, Coric V, Konjevoda P, Petek M, Rucman R, Turkovic B. BPC 157's effect on healing. Journal of Physiology-Paris. 1997 May 1;91(3-5):173-8.
Seiwerth S, Brcic L, Batelja Vuletic L, Kolenc D, Aralica G, Misic M, Zenko A, Drmic D, Rucman R, Sikiric P. BPC 157 and blood vessels. Current pharmaceutical design. 2014 Feb 1;20(7):1121-5.
Where to buy BPC-157?
If you're looking to buy BPC-157 for research purposes, shop at Peptide Pros, the most reliable supplier of the highest quality USA peptides for sale online:
Buy BPC 157 and TB-500 BLEND: